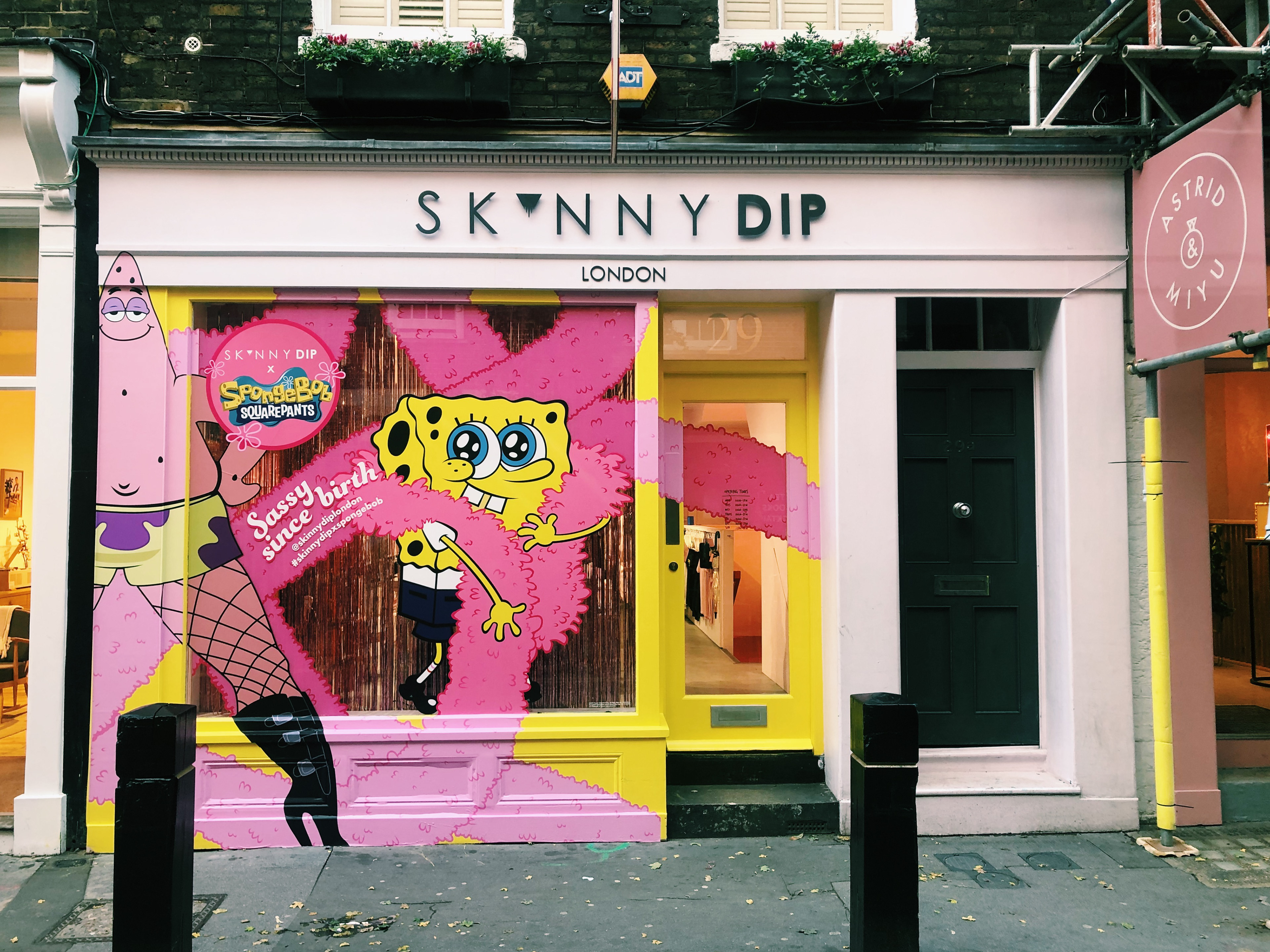 To sit with the launch of the new Skinnydip X Spongebob range I was tasked with designing the launch event space and graphics for gifting the range. I relayed these designs throughout print and web

.
I started by connecting some layouts for the window design. I then had to take into account how people could take a photo with the characters to encourage more social media coverage. I worked closely with the print company to work out a easy install, which meant setting up the files as three different vinyls so installation was a lot smoother and the design had a better finish. I then looked at what other graphics could work at the event and how we could sustain 

excitement after the launch.
We held two event parties at the store and drew in customers with the vibrant design. 
We ensured that the illustrative designs worked cohesively with product imagery to make a better campaign.
Imagery - Maddie Thornton
Produced by - The Graphical Tree